Coming this November, Aviation Week Network is launching a month-long digital content program called Air Transport Month 2020. Our powerhouse editorial, events and data team will bring together the global air transport community and provide insights on the current state of the market.
Air Transport Month 2020 will be hosted on AviationWeek.com as a dynamic landing page and will integrate essential content, data, intelligence and event coverage from across the entire Aviation Week Network air transport portfolio, including Air Transport World (ATW), Aviation Week & Space Technology (AW&ST), Aviation Week Intelligence Network, Aviation Daily, CAPA - Centre for Aviation events and memberships, Routes events and Route Exchange. Plus, event coverage from CAPA Live, IATA AGM, Routes Reconnected and the ATW Leadership Forum.
Fill out the form to learn more about the sponsorship opportunities that can work for you!
* Required fields
Here's what you can expect from our award-winning content.
Webinars — Sustainable Aviation Fuels, 2020 Fleet & Capacity Forecast, OEM Supply Chain, Pilot Supply & Demand and Flight Training Capacity, The MAX Return and IATA AGM Preview
Expert Opinion — Video interviews with industry thought leaders
Airline CEO Fireside Chats
Inside the Boardroom — High-level discussion with air transport senior executives, regulatory officials and aviation pandemic experts
Photo Galleries
Articles and infographics
Data and analytics
Fast Facts — Important data points such as busiest routes by Pax volume to top domestic market
Key Opportunities to further promote your product or service:
Aviation Week Marketplace – Includes categories relevant to the air transport industry!
The next generation, interactive supplier directory that enhances the buyer/seller experience with advanced search capabilities to build connections. Suppliers can build their microsite to showcase their products and services to thousands of global aviation professionals.
---
Connect, showcase and be a part of this powerhouse content program as the industry convenes and brings buyers and sellers together. Feel free to reach out to me directly.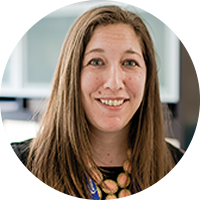 Beth Wagner
Managing Director, Air Transport and MRO media | Publisher, ATW, MRO media, and Routes media
+1 (202) 517 1061
beth.wagner@aviationweek.com